This page is dedicated to competition pictures and videos.

Take a look at these to see what we do with the power we make.

Brad's '02 GMC running 11.7 e.t. 5-9-08

Brad's 02 GMC Duramax beating some slow import 5-9-08

Keith's Twin Turbo'd 06 Duramax 5-9-08

Jake's 06 Dodge beating Mustang GT 5-9-08

Scott's 2005 beating camaro 5-9-08

Scott's 2005 beating SRT-10 5-9-08

Mark Fox beating Duramax 6-3-2007

Stephanie 13.46 in LB7 Duramax

R.C. Cox 1132 HP Dyno pull 4-16-2007

Dale Davidson Sled Pulling with Wheelhop (broken u-joint)

Jason Read Sled Pulling with his near stock 2006

Chris' 94 12-valve sled pulling in Valley Mills 10-21-06 (broken u-joint)

Chauvin's Big 4-dr Dually 12.70 Diesel Only (10-14-06)

Chips Lifted 2006 running 13.80 (10-14-06)

Mark Fox embarrasses Mustang (10-14-06)

First 10 second Common Rail Dodge (10-8-06)

Chauvin Testing truck for first time

R.C. Cox Fast Trap speed in Kentucky 116 MPH 6-10-06

R.C. Cox 818 HP Dyno pull in Kentucky 6-9-06

R.C. Cox 11.80 e.t. in Kentucky 6-10-06

Burnout Videos (51.4 MB)

Clint Falk's 2005 @ HRP 7-3-05 Clint Falk 2005 Diesel Only @ HRP 7-3-05

Dale Davidson - dueling 12 valves part 1

Dale Davidson - dueling 12 valves part 2

Dale Davidson - dyno fun - soot extractor breaks

Dale Davidson - dyno fun - filling shop with soot

Relentless Diesel's 2003 versus TS Performance CommonRail Duel @ Indianapolis Raceway 6-26-05 Dodge versus Camaro (My favorite) Burnout and Go by Jason Read's 2003 Dodge 2003 Dodge Diesel Only 12.85 e.t. Best Pass to Date 12.23 e.t 2003 Dodge

6/15/04: Our latest video is of the Thunder in Muncie 2004 sled pull. During this pull we are running twin turbos hx40/18 + Holset HT60 @ 73 psi of boost. Listen for the blow off valves opening up to keep the boost at a respectable level. The driver powerbraked until 10 psi of boost and then released the brake. No nitrous, no propane, no water/methanol. Just Diesel. This is approximately 480 HP!

6/6/02: This is a sled pull in Muncie, Indiana in 2002. Add a large single turbo (H2E) to a tight torque converter and this is what you get. Lots of smoke and lag until the rpms come up. Notice how the engine never bogs at the finish.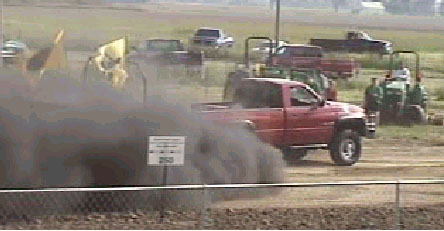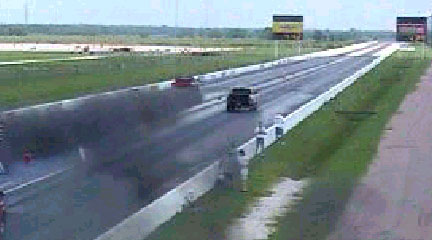 6/9/03: This video is of a sled pull in Muncie, Indiana in July of '03. This video shows our test truck pulling at 95 psi of turbo boost and 4300 rpm. You can hear the nitrous shot come in and see the truck spin sideways from the gain in power. Once again, a perfectly good set of twin turbos explode from the torture test. The small turbo was a Relentless diesel hybrid turbo custom built for lightning quick spoolup. The truck was a blast to drive on the street, but the turbo was no match for the 200+ nitrous shot. During this pull, the pinion gear also broke. 10 of the 13 teeth were broken!!!

Sound Clip of an ISB starting. ISBstart.wav

[ Online Forum | Dyno Home | Online Store ]